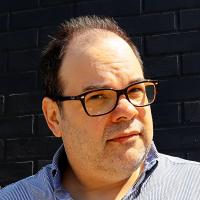 Senior Director of Development
//
Mediacurrent
As a Senior Director of Development, Mark "shrop" loves working at the intersection of leadership and technology. Over his 20-plus-year career as a technical team leader, Shrop held IT roles at a large urban research university and a nationally recognized graphic communications company prior to Mediacurrent. He has a passion for personal and team growth, aligning individual purpose with Mediacurrent's vision. Shrop focuses empowering teams to excel while using best of class open source technology solutions.
His passion for team growth has extended to his mentorship and maintainership of open source projects such as various Drupal modules and Guardr, the Drupal security distribution. Speaking of mentorship, shrop has a big heart for helping others see the value of leadership, mentorship, and serving others through his goServeOthers and SHROPCAST podcasts. His focus and love of mentorship helped him grow and start new mentorship programs at Mediacurrent.
Shrop is active in the Charlotte North Carolina tech community through meetup group leadership, mentorship, and participation. He believes giving people a chance and helping them grow and find careers in tech changes lives.