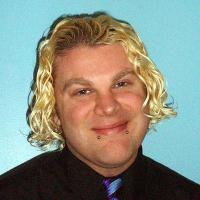 Creative Director
//
Rootwork.org
Ivan Boothe is the creative director of Rootwork.org as an online and offline organizer (and Drupal developer).
Ivan began developing websites in 1994 and using Drupal in 2004. He was a co-founder of the Genocide Intervention Network (now United to End Genocide), and has been on the board of the Peace and Justice Studies Association and the American Friends Service Committee's Nobel Peace Prize nominating committee.
Ivan previously worked as a community organizer in Philadelphia before relocating to Portland, OR, in 2012. Ivan co-organized monthly PDXTech4Good events in Portland, and the Nonprofit Technology Network's monthly conference calls for nonprofits using Drupal. He is a semi-professional handbell musician (really) and an enthusiastic part of his local member-owned food cooperative.