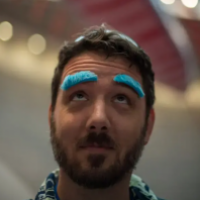 https://civicactions.com/team/dustin-boeger
Dustin loves bringing people together.
He's a jack-of-all trades who helps fill in gaps using his wide-ranging knowledge and solid communication skills. His knack for building bridges and fixing things makes him a valuable member of the open source community, and he strongly identifies with the "leave it better than you found it" ethos. When he's not making things better for government clients, you can find him at the local Drupal User Group Meetup learning from his peers and helping new users scale the Drupal 'Cliffs of Insanity.'
Dustin has a B.A. in English from University of California Davis and is a self-taught Drupal pro. He's also a published author. His idea of fun falls into both the "nerd" and "jock" categories — he loves science fiction, fantasy, and zany shirts, but also enjoys watching and playing in sportsball competitions.